YG6 cemented tungsten carbide brazed tips welding tips for cutting tool A325, A320 etc
Specifications

1.CIP pressed,extruded ,HIP sintered
2. tungsten carbide BUTTON
3.Exellent supplier
4.100% quality guarantee
application
It is a carbide mining tool applicable to the manufacturing of heavy rock drilling machine, slice or column bore bit used for digging hard rock, various gear wheel drilling
bits; it is also applicable to the manufacturing of stone wall in building installation project, concrete drilling bit, it can also be used for crashing aluminum oxide and stone.
Product Name

Good quality YG8c ss10 tip tungsten carbide brazed tips for stone cutting machine

Type

SS10

Grade

YG8C

Material

Tungsten Carbide

Surface

Blank

Size

10.2*4*13.5mm

Hardness

88.8

TRS

2700

Density

14.68

Grain Size

1.6

Packaging

Inner package:1kg/plastic box

Outside package: carton

MOQ

10kgs

Delivery

15-25days
Good quality YG8c ss10 tip tungsten carbide brazed tips for stone cutting machine
Features:
1. Top 100% virgin raw material
2. Excellent wear-resistance
3. High impact resistance
4. Stable chemical properties
5. Careful surface treatment and perfect appearance
6. Easier to braze, and long service time
7. Made by precision moulds, better diemsional accuracy and uniform
8. Various types and grades available
Tungsten carbide brazed inserts
Types:
Main Types: A&B5 / A&B6 / A&B8 / A&B10 / A&B12 / A&B16 / A&B50 / etc.
C5 / C6 / C8 / C10 / C12 / C16 / C20 / C25 / C32 / C40 / C50.
D3 / D4 / D5 / D6 / D8 / D10 / D12.
E4 / E5 / E6 / E8 / E10 /E12 / E16 / E20 / E25 / E32 / etc.
F10 / F13 / F 16 / F20 / F25 / F60 / etc.
G8 / G10 / G12 / G16 / G20 / G25 / G30.
K110 / K112 / K114 / K116 / K118 / K120 / K122 / K124 / K126.
K030B/D, K032B/D, K034B/D, K036B/D, K038B/D, K040B/D, K044B, K046B, etc.
C1 type for example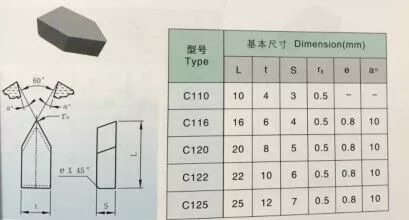 Other types,dimensions and customized design are all available.
grades of tungsten carbide material for your reference:
Grade

ISO grade

Physical and mechanical properties

Density(g/cm3)

Hardness(HRA)

TRS(N/mm2)

YG15

K40

13.9-14.1

≥86.5

≥2020

YG16C




13.7-14.1

≥84.0

≥2400

YGH40




13.5-13.9

≥83.0

≥2450

YG20




13.4-14.8

≥83.5

≥2480

YG20C




13.4-14.8

≥82.5

≥2480

YLH90




13.2-13.5

≥81.5

≥2580

YLH100




13.0-13.4

≥81.0

≥2650

YT15




11.1-11.6

≥91.0

≥1180

YW1




12.7-13.5

≥91.5

≥1180

YL10.2




14.3-14.5

≥91.0

≥4000
Welcome and please tell us if you need the customized sizes and grades!
Company introduction
1 We are a Real Factory in Zhuzhou City.

2. High density,Good machinability ,High modulus of elasticity ,Strong corrosion resistance,Non-poisonous ,Good mechanical properties

3.100% QC inspection Before Shipment.

4. We guarantee that all of our products are used with 100% Virgin Raw Material.

5. We can produce the Special Non-standard Shaped Carbide Products as per your sample or drawing.
Zhuzhou Zhenfang Yaguang Tungsten-Molybdenum Co.,LTD is a professional manufacture in tungsten carbide field. We have engaged in this field for over ten years. We have rich experience on tungsten carbide studying and manufacture.We pursuit providing efficient solution and high quality products for clients. We specialize in tungsten carbide rod, carbide plate&strips, carbide dies, carbide roller, carbide wear parts for petrochemical industry, carbide cutting tools.Tungsten carbide rod and customized wear parts is our advantage.
We always keep good relationship with our clients, enhancing communication and Cooperation to each other, trying to create WIN--WIN cooperation.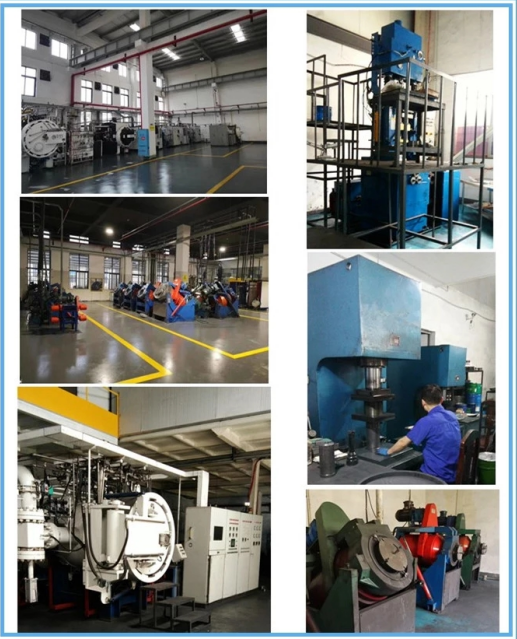 If have any further problem, please feel free to contact with me.
Contact information
contact person:Ms Sharon Chen
Mobile number:86-18173388506
email address:sharon@chinahardalloy.com
webiste:www.wmcarbide.com