High Performance YG8 Carbide Bar Ground Cemented Carbide Rod
Performance:
1. Raw material
2. With strict tolerance extent control
3. Excellent wear resistance & high toughness
4. Have very good thermal & chemical stability
5. Anti-deformation & deflection
6. A special Hot Isostatic Press (HIP) process
7. Customized order is welcomed.
The below size is listed for your reference:
Size(D x L,mm)

Tolerance

D(blank,mm)

D(ground,mm)

L(mm)

Φ(1-5)x 330

+0.30/+0.45

h6/h7

0/+5

Φ(6-20)x 330

+0.20/+0.60

h6/h7

0/+5

Φ(21-40)x 330

+0.20/+0.80

h6/h7

0/+5
The following grades of tungsten carbide rod for your reference: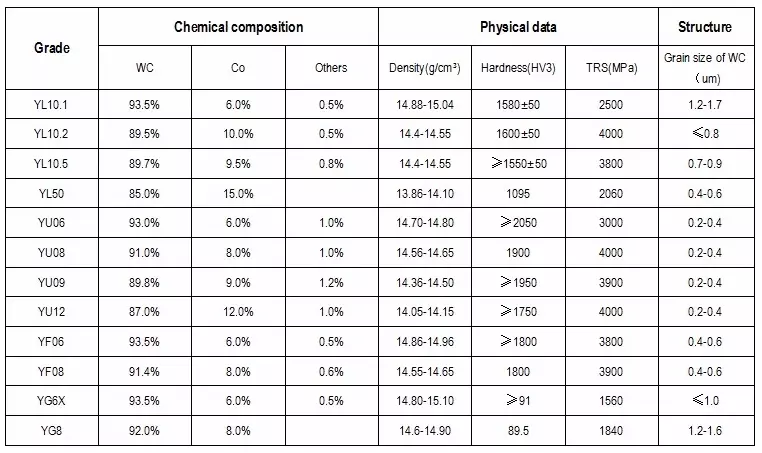 OTHER PRODUCTS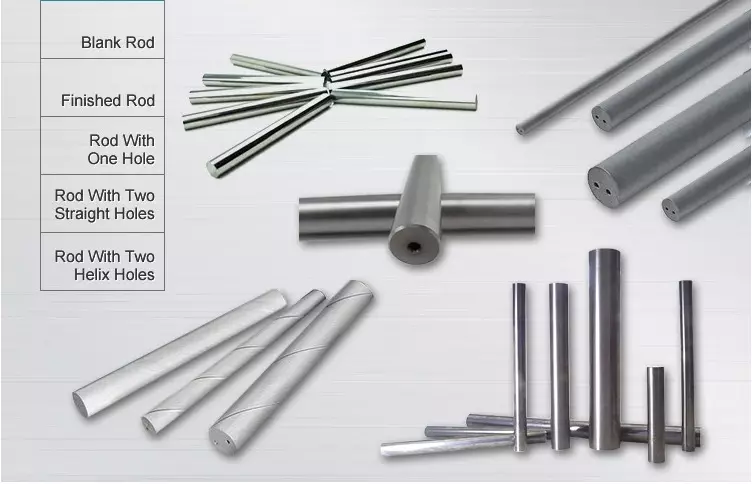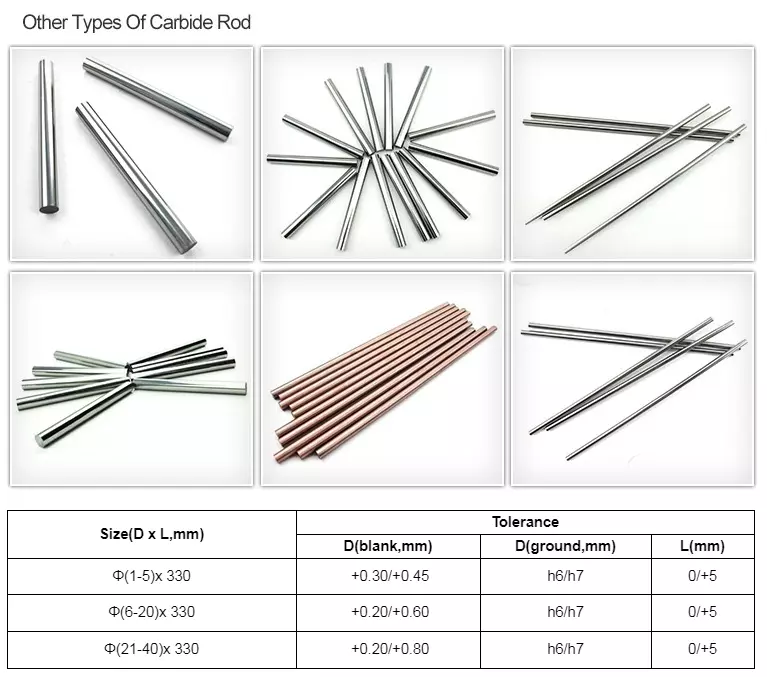 Our more Products
1. Tungsten Carbide rod
2. Tungsten Carbide Sealed Ring
3. Tugnsten Carbide Wear parts
4. Tugnsten Carbide Dies
5. Tungsten Carbide Non-standard parts
6. Tungsten Carbide Circular Blade
Zhuzhou Zhenfang Yaguang Tungsten-Molybdenum Co.,LTD is a professional manufacturer in tungsten carbide field. We have engaged in this field for over ten years. We have rich experience on tungsten carbide studying and manufacture. We always pursuit providing efficient solution and high quality products for clients. We specialize in tungsten carbide rod, carbide plate&strips, carbide dies, carbide roller, carbide wear parts for petrochemical industry, carbide cutting tools. Tungsten carbide rod and customized wear parts is our advantage
We always keep good relationship with our clients, enhancing communication and Cooperation to each other, trying to create WIN-WIN cooperation.
If have any more doubt, please feel free to contact with me.
Contact person:Ms Sharon Chen
mobile phone:+86-18173388506
email address:sharon@chinahardalloy.com
website:www.tungstencarbide-rods.com