Customize tungsten carbide thin tube blank cemented carbide pipe
Features
1.The surface of tungsten tube is silver gray metallic luster.
2.The purity is no less than 99.95%.
3.Its density is more than or equals to 18.8g/cm3.
4.The production processes of tungsten tube include isostatic pressing, IF induction sintering, CNC vertical turning, CNC milling, coreless grinder and wire cutting.
5.The tungsten tubes we produced are with high-precision, finish surface, straight size, and high temperature deformation.
6.There are two kinds of tungsten tubes: one is with diameter 8--70 mm, wall thickness more than 3mm, maximum length 300mm and density no less than 18.8g/cm3. Another one is with diameter 70—500mm, wall thickness more than 8mm, maximum length 700mm and density no less than 18.3g/cm3.
Application
1.Tungsten tube is widely used in the thermocouple protection tube, sapphire crystal furnace and high temperature furnace, etc.
2.Tungsten is usually sintered processed and with 8mm wall thickness.
3.Tungsten tube contributes stability to the hot zone.
4.While high in thermal inertia, tungsten tube may prolong the growth cycle of the sapphire.
5.The maximum wall thickness of one that rolled from tungsten plate is 2mm with low thermal inertia. But they are not as reliable and durable as normal ones.
More products
We provide various carbide products widely used for cutting cast iron, non-ferrous metal, plastic, chemical fiber, graphite, glass, stone and ordinary steel, can also be used for cutting heat resistant steel, stainless steel, high manganese steel, tool steel and other hard processing material.

Carbide Rods, Carbide Bars, Carbide Strips, Carbide Plates,

Carbide Disc Cutters,

Carbide Inserts, Carbide Mining Bits, Carbide Drilling Bits,

Carbide Cutting Tools for Wood and Bamboos, Carbide Cutting Tools for stone, Carbide Cutting Tools for Metal,

Customized Carbide Products, etc.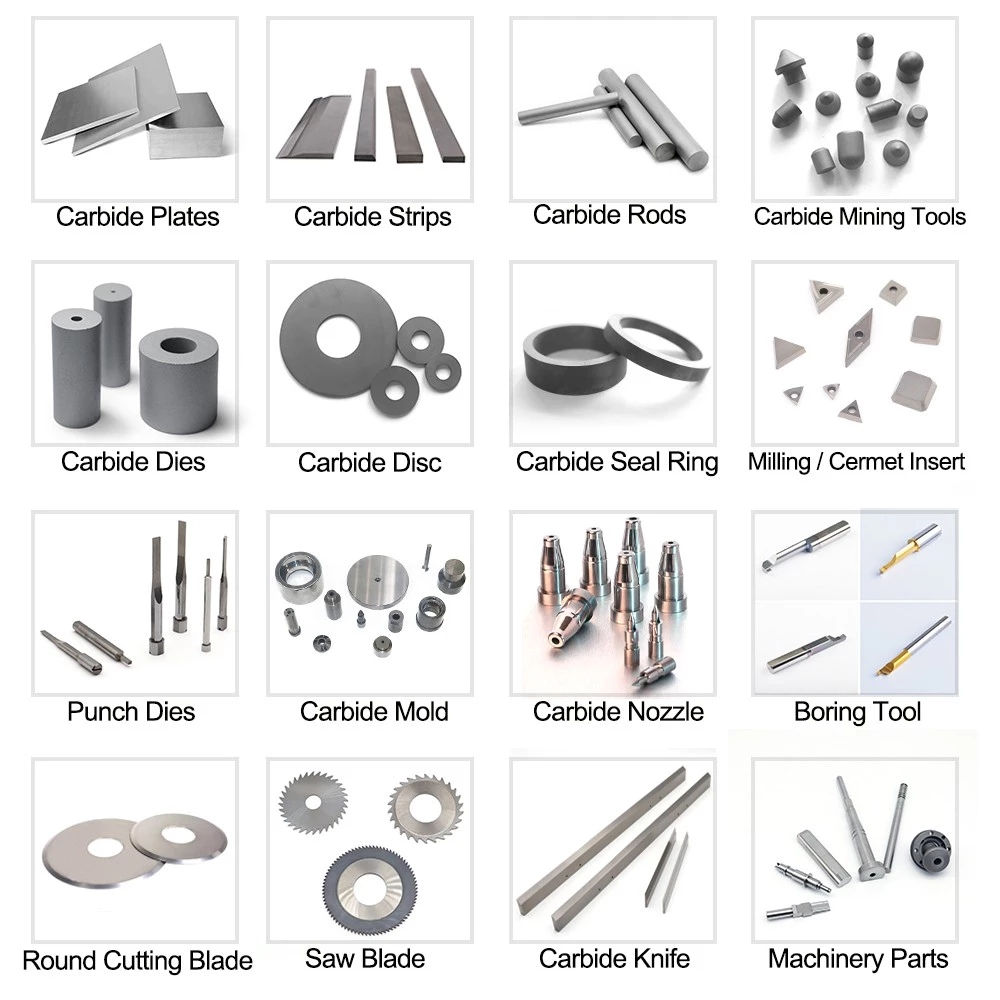 If have any more information, please feel free to contact with me. And welcome to visit our factory.
Contact Person:Ms Sharon Chen
Mobile phone:+86-18173388506
Email address:sharon@chinahardalloy.com
Website:www.wmcarbide.com