We are specialized in the design and manufacture of moulds and dies, including metal stamping punch molds, die casting mold, powder metallurgy dies, cold heading & forging dies, pill / tablet press dies, wax mold, trimming dies, carbide gripper dies, tungsten carbide die set, special shaped mould sets and various mould parts like bottom and lower punch, martix, jehla, etc.
If you are interested in this kind of mould or customized one, please feel free to contact us. We will be pleased to be at your service.
Advantages:
Material

steel / aluminium / cemented carbide / steel + cemented carbide / etc.

Quality

High precison and 100% quality guaranteed

Engineering

Over 13 years

'

professional engineers

Application

All kinds of cars, machinery, home appliance, electronic products, electric appliance, stationery, computers, power switches, miniature switches, architecture, commodity and A/V equipment, hardware and plastic molds, sports equipment and gifts, and so on

Surface treatment

Polishing; Anodize; SandingPowder coating; Vacuum Plating; Nickel, Zinc, Tin, Silver plating etc.

Machining equipment

CNC milling&turning machine, stamping machine ,milling machine, grinder machine ,drilling machine, and optical comparator etc

File Format

Solidworks,Pro/Engineer,Auto CAD,PDF,JPG

After-sales service

Technical support and best after-sales service

Keywords

Tungsten carbide blanking mould,top grade progressive punching mould,top grade fine blanking moulding, punches, needles
Application:
1. Used for making high temperature parts, wear parts, anti-shielding parts and corrosion-resistant parts.
2. Used in making hardware and standard stamping moulds.
3. Applicable for electronic industry, motor rotor, stator, LED lead frame, EI silicon sheet and so on.
4. Used for producing drawn mold, wear-resistant parts, stamping parts and automatic press with punch.
5. Used for stamping die, extrusion die, stamping molds.
6. Drawing many kinds of steel wire, aluminum wire, high carbon, MS wire etc
Advantages of our tungsten carbide dies
1. tungsten carbide with high hardness, high wear resistance and high red hardness, at 550 ℃ still maintain more than 56HRC hardness;
2. Has a high modulus of elasticity, generally is (4 ~ 7) × 104kg / mm2, and excellent rigidity at room temperature;
3. Have a high compressive strengthwhich is greater than 6000MPa;
4. Have good resistance to oxidation and corrosion resistance, acid resistance, alkali resistance and high temperature not easily oxidized;
5. Has a low coefficient of thermal expansion, suitable for manufacturing high ,precision, sharp die.
Our size range of tungsten carbide drawing dies (such molds accounted for the vast majority of tungsten carbide die.) Cold heading, cold punching, forming and shaping dies
1. d:2----120mm available
2. D12----200mm available
3. H5----100mm available
Also your drawngs are warmly welcomed by our factory.
Carbide wire guide dies including
Tungsten carbide wire guides
Tungsten carbide bush
Carbide bunching and stranding dies
Tungsten carbide straightener dies
Main Grade for Suitable 43x27 steel case 16x14mm T.C carbide wire drawing dies for steel rope production:
Grade No.

Density

(g/cm3)

HRA

T.R.S

(Mpa)

Application

YG3X

14.9

≥91.5

≥1300

For drawing non-ferrous metal wire and stainless steel wire etc.

YG6

14.8

≥90.0

≥2150

For drawing steel wire and stainless steel wire etc.

YG6X

14.8

≥92.0

≥1860

For drawing nonferrous metal wire, steel wire, stainless steel wire. Good wear resistance and high toughness..

YG8

14.8

≥89.5

≥2320

For drawing steel wire, stainless steel wire. Good general performance.

YG11

14.4

≥88.5

≥2420

For fabricating drawing dies of steel tubes and rods under high compressibility ratio; punching, stamping, forging tools under large stress.
Our more products
2. Tungsten Carbide Sealed Ring
3. Tugnsten Carbide Wear parts
5. Tungsten Carbide Non-standard parts
6. Tungsten Carbide Circular Blade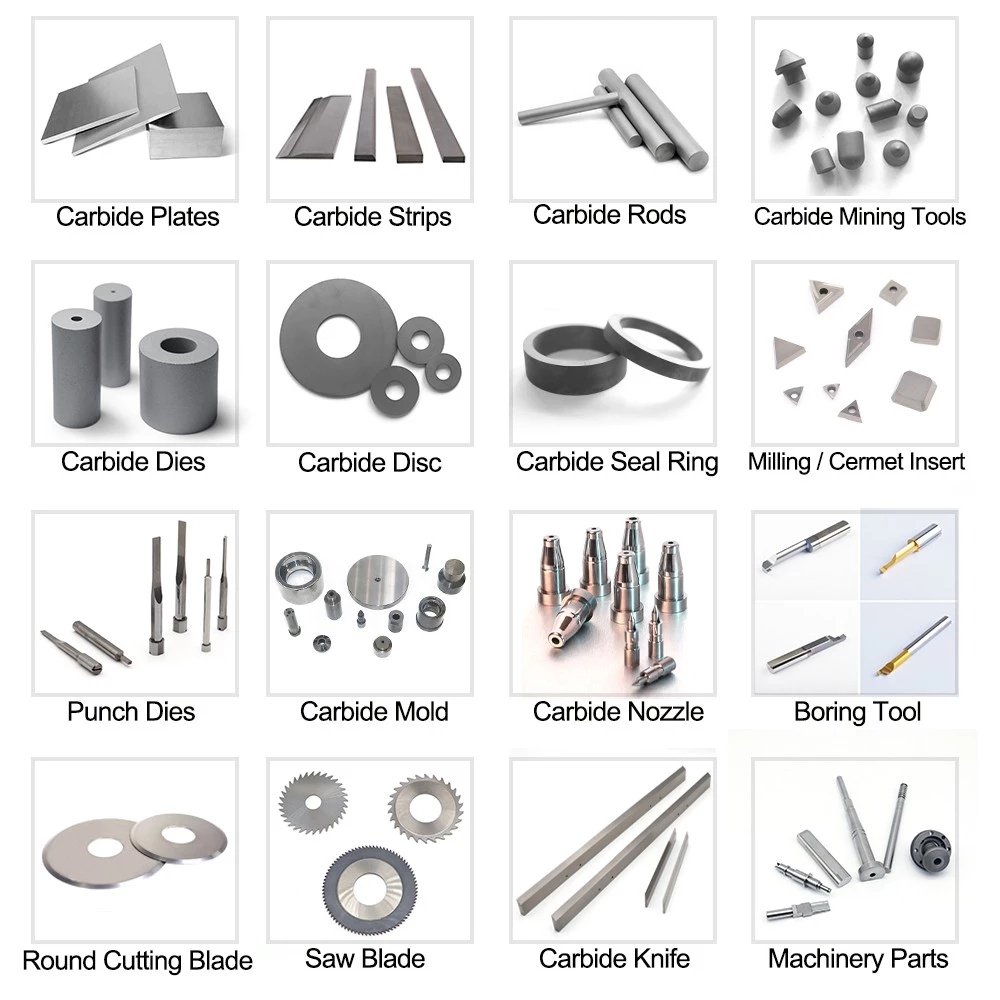 Our Packing and shipment:
| | |
| --- | --- |
| Packing | Outside Carton or plywood case with inner plastic box. |
| Shipping | UPS,TNT,EMS,Fedex,DHL,or by sea,as you reques |
Zhuzhou Zhenfang Yaguang Tungsten-Molybdenum Co.,LTD is a professional manufacture in tungsten carbide field. We have engaged in this field for over ten years. We have rich experience on tungsten carbide studying and manufacture.We pursuit providing efficient solution and high quality products for clients. We specialize in tungsten carbide rod, carbide plate&strips, carbide dies, carbide roller, carbide wear parts for petrochemical industry, carbide cutting tools.Tungsten carbide rod and customized wear parts is our advantage.
We always keep good relationship with our clients, enhancing communication.
Please feel free to contact with me if need know more information
Contact information
Zhuzhou Zhenfang Yaguang Tungsten-Molybdenum Co., Ltd.
Address: Block 7, ZoneC, Auto Parts Industrial Park, Tianyuan district, Zhuzhou, Hunan, China


Web:www.wmcarbide.com
Tel: 0086-731-28215800
Fax: 0086-731-28215800
Mobile: 0086-13823202651(wechat/whatsapp)
Email address:sharon@chinahardalloy.com