YG10X wear resistance tungsten carbide strips,cemented carbide flat bar,tc plate
Physical and mechanical properties of grades for tungsten
carbide strips,tungsten carbide flat bar,tc plate
Grade

ISO

DENSITY

(g/cm3)

TRS

(N/mm²)

HARDNESS

(HRA)

APPLICATION

YG7

K10

14.8

1800

90.5

Better wear-resistance than YG6, suita-

ble for machining hard wood, original wo-

od as well as aluminum section bar, brass

rod and cast iron.

YG6

K20

14.9

1780

90.5

Excellent wear Resistance and strong

rigidity, suitable for the machining of

cast iron, non-ferrous metal as well as

bamboo and wood.

YG8

K20

14.7

1900

89

Good wear Resistance, excellent antiimp-

act and antI-knocking properties, suitable

for the manufacturing of wood working bl

ade and machining ferrous and non-ferrous metal.

YG8A

K20

14.7

2000

89.5

Good wear Resistance, excellent anti-im

pact and antiknocking properties, suitable

for the manufacturing of wood working

blade and machining ferrous and non-ferr

ous metal.

YG10X

K40

14.5

2400

91

Suitable for processing hard wood, veneer

board, PCB, PVC and metals.

YG12C

K40

14.3

2500

87.4

Suitable for crashing the cobblestone, gra

nite, construction materials, etc.
Type of tungsten carbide strips,tungsten carbide flat bar,tc bar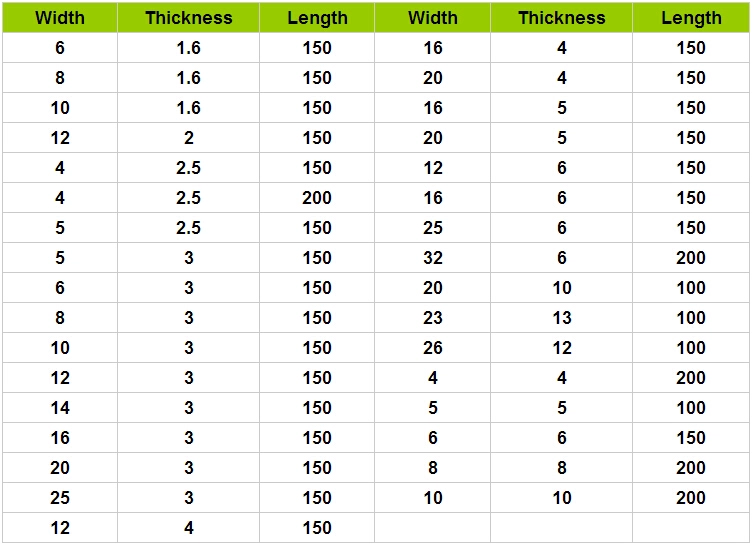 Application of tungsten carbide strips,tungsten carbide flat bar,tc plate
Tungsten carbide STB blanks is mainly used for making tools for wood cutting, like general wood, hard wood and some kind of soft wood. They also can be used for as wear parts with its high hardness and long life time. Using 100% tungsten carbide raw material, advanced technology, automatic pressing and HIP sintering. OEM and ODM are accepted.
Supply Ability:30000 Kilogram/Kilograms per Month
Packaging Details Option #1: Standard packing:
1)Plastic boxes with foam inside
2) Paper boxes with foam inside and carton outside
Option #2: We can do special packing based on clients' requirements
Product description:
Carbide plate is a highly efficient and green material, which features qualities of stainless steel: Corrosion resistance, oxidation resistance, wear resistance, bonding proof and acid-base resistance; And ensures its good strength, toughness, bending and stretching, impact resistance.
Tungsten carbide strip is used for woodworking cast iron cutting tool. It can be used in many field such as woodworking, machining of refractory alloys, stainless steel, high manganese steel, for processing cast iron, non-ferrous metal and aluminum section bar, etc.
Zhuzhou Zhenfang Yaguang Tungsten-Molybdenum Co.,LTD is a professional manufacturer in tungsten carbide field. We have engaged in this field for over ten years. We have rich experience on tungsten carbide studying and manufacture. We always pursuit providing efficient solution and high quality products for clients. We specialize in tungsten carbide rod, carbide plate&strips, carbide dies, carbide roller, carbide wear parts for petrochemical industry, carbide cutting tools. Tungsten carbide rod and customized wear parts is our advantage.
We always keep good relationship with our clients, enhancing communication and Cooperation to each other, trying to create WIN-WIN cooperation
Product process and Equipment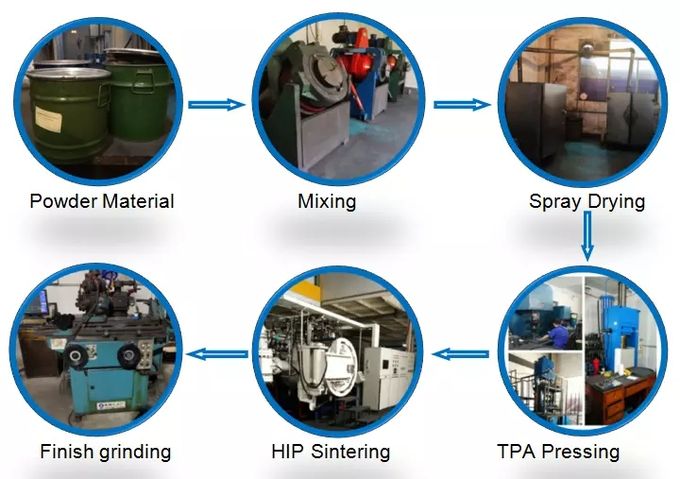 If have any more information, please feel free to contact with me. And warmly welcome to visit our factory at any time.
Contact Person
Ms Sharon Chen
Mobile: 0086-13823202651(wechat/whatsapp)
Email address:sharon@chinahardaloy.com
Website:www.wmcarbide.com